Planet-friendly gifts this festive season
Shopping for the festive season can be fun and a nervous experience. There is always a thought in our mind: what if they don't like our gifts, especially if that person is one of the environment-conscious people?  Diwali is just around the corner, and if you have friends who are conscious about their impact on the environment, finding an ethical gift can be tricky. Luckily, we have plenty of planet-friendly gifts out there. This Diwali, you can try breaking the pattern of traditional gifts. No gift is bigger than the gift of health, hygiene or cleanliness. You can book deep cleaning services and maybe give them a little relief from the hectic Diwali cleaning massacre. You can also gift plant-based home cleaning products or a wellness kit.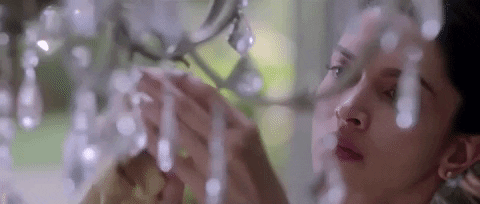 The festival of lights also adds loads of fireworks and firecrackers that pollute the air and increase greenhouse gas emissions. So, if your friends and folks are conscious of their impact on the environment this Diwali, we've covered you with some eco-friendly gift ideas. 
Eco-friendly home decor items: 
What is the first thing that comes to your mind when we say "Diwali season?" It's time for your home to get decked up like a bride. Lights, rangoli, handicraft items- Diwali is the time when your home feels nice, fresh, and unique. You can buy sustainable home decor items from any local market. Handmade terracotta items can be a unique and vintage addition to your home. On Diwali, how can we forget diyas and lights? Earthen and painted diyas are eco-friendly and perfect for your Diwali special interior. The best option for rangoli is to use natural and herbal colours. 
Sustainable beauty kit: 
While discussing Diwali prep, it's not fair to miss the special skincare routine. Along with your home, it's time for you to glow like the serene light. Sustainable beauty and makeup kits are a genius gift for this Diwali season. Sustainable beauty products contain ingredients from the natural cultivation of plants and flowers. Eco-friendly skincare products contain recyclable packaging and involve natural and non-toxic ingredients. Using raw and natural ingredients can also leave fewer side effects on your skin. Natural beauty and makeup brands collect raw materials from the local market and small businessmen. By purchasing these products, you can contribute to encouraging the local economy.   
Cleaning essential kit: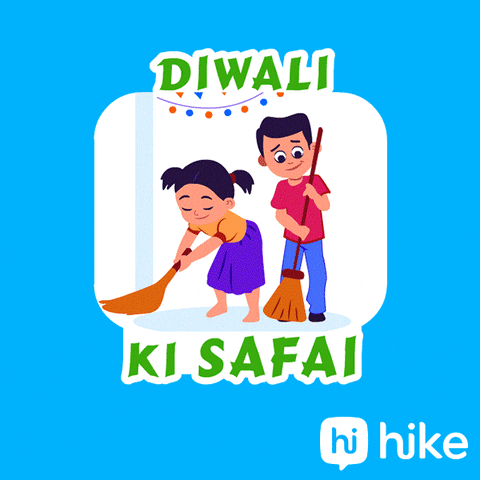 If your loved ones like to have a "Monica-clean" home, then nothing is better than plant-based cleaning essential kits. Regular chemical cleaners can threaten family members, especially if they have pets, kids, and senior citizens. Instead, you can choose TheBetterHome's non-toxic plant-based home cleaning products. These non-toxic cleaners for the home contain no harsh chemicals like bleach or ammonia and are enriched with the goodness of essential oils. These cleaners eliminate all the stubborn dirt and germ from any surface without leaving any threats behind.   
If you are thinking of designing an eco-friendly gift hamper for Diwali, make sure to include copper bottles or mugs. Copper has many benefits, including antimicrobial, anti-inflammatory, and antioxidant properties. In addition, copper is protected against corrosion by forming a thin oxide coating on its surface that prevents further oxidation of the metal beneath it. Copper bottles are leakproof, eco-friendly and also have an array of benefits like: 
Aids in hydration

 

Balances hypertension

 

Prevents diseases like cancer, anaemia

 

Cures Arthritis and Inflamed joints

 

Negates infection

 

Improves blood circulation and the digestive system

 

Aids cardiovascular health

 
Bamboo towels and robes are now a part of luxury bathing accessories, especially in modern and urban homes. Bamboo yarns are softer than cotton, dampness-wicking properties are higher, so they absorb water quickly and dry rapidly. Bamboo towels are long-lasting and also have a satiny delicate surface. This natural and hygienic choice switch also consists of anti-microbial properties. In addition, bamboo towels are highly absorbent. These towels draw moisture away from your skin, resulting in better absorption and quicker drying times. Bamboo Kuns prevent bacteria build-up, which makes a bamboo towel a hygienic choice. Organic bamboo towel qualities make an excellent investment – the fabric is pilling-resistant and wrinkle-resistant, reducing the need for frequent washing. In addition, the fibres don't degrade over time (as does polyester), making towels more affordable and eco-friendlier. 
Ditching plastic is one of the effective mantras for celebrating a planet-friendly Diwali. Instead of gifting them sweets in plastic packaging, you can buy some borosilicate containers and fill them with sweets. These jars help increase the food's shelf life. In addition, Borosilicate glass is entirely non-toxic and prevents fungus buildup. 
Planters: 
Last but not least, planters. It can be one of the most beautiful and convenient gift options. Plants and gardening accessories always top the list for environment-conscious people. Hanging planters can be a beautiful addition to anyone's balcony. Plants welcome a lot of positive energy to the home and add a serene vibe to the interior.