WFH To WFO: How Offices Can Prepare for Opening in a Post-COVID World
Almost two years after working in their home spaces, our workforce is gradually returning to hybrid work-styles that require them to come to office spaces. For many, this can be daunting after a long, unprecedented break, partly because of COVID-anxiety, where there is constant worry around the health and proximity of colleagues and the cleanliness of the workspace.   
Admin and office management professionals can rise to this challenge and of commercial cleaning set industry benchmarks by following a few employees- and environmentally-friendly policies and practices. Not only will this ease the transition back to workspaces, but it'll instill employees' confidence in their employers.    
Maintenance Terms & What They Mean:  
Cleaning involves removing only the dirt or impurities on the surface; it doesn't ensure the removal of germs or bacteria.  
Disinfecting involves killing germs by using disinfectants and lowers the risk of spreading infections or diseases.  
Sanitizing lowers the number of germs on the surface. Generally, after cleaning or disinfecting, you can use sanitizers to ensure double safety.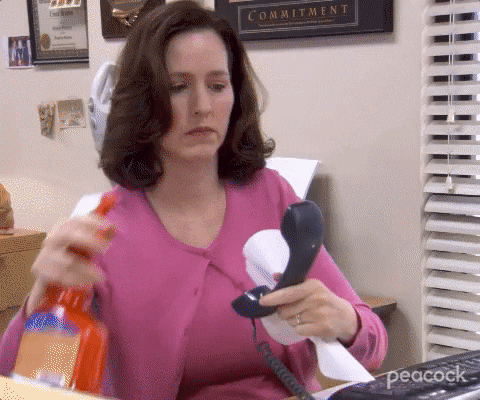 In the post-covid era, a new dialogue is opening between authorities and the employees - how are they pandemic-proofing the office? There are a lot of commercial cleaning products like special floor cleaners, toilet cleaners, mopheads, sanitizing stations etc. in the market.
These commercial cleaners are especially made to disinfect big organization's employees from Covid-19. In a space where at least 20-25 people sit in the same room, the risk of contamination genuinely gets higher. Indeed, there are a few things that you have to follow like, disinfecting your seats and desks, wearing masks all the time, washing and sanitizing hands etc.   
Some steps to pandemic-proof the offices: 
1. Installing sanitizers at critical touchpoints: The Covid 19 virus could also be spread by touching a small doorknob. A recent study says touching an ordinary doorknob can infect 40-60% of workers within just 2-4 hours.
A hand sanitizer dispenser at critical touchpoints and places like entry or exit gates, lifts, cafeterias, conference rooms, transaction or receipt counters can drastically cut this risk. Also, it is much quicker for people to sanitize their hands than washing with soap and water.
2. Spaced out seating:  
a) Consider the capacity of one room: According to the general guidelines, there shouldn't be more than 25 people in a place. Avoid overloading a space with people; it might spread the risk of contamination. Opening offices at a 50% capacity or maybe an option of alternative working days are good workarounds.   
b) Choose the desking concept: Try to figure out the desk layout first and make sure the distance between one to another desk is at least six feet. Try to keep each department in one section to maintain co-operation and ensure the employees get personal space. Don't forget to disinfect the desks and chairs before and after working hours.   
c) Replace cleaning options: Make minor workplace modifications that are kinder on the planet. For example, you can switch to organic office cleaning  Use plant-based floor and dish cleaners that give you 100% safety along with a healthy chemical-free ambience. The Better Home's plant-based floor cleaner consists of non-pathogenic microbes that trap and remove the dirt from the roots and disinfect the surface. There is no harmful chemical like bleach or ammonia, so it is entirely safe for babies (and pets!). After cleaning, you can even reuse the water to nurture your trees.   
d) Low-waste solutions: Every year India generates mainly 62 million garbage, and only 12 million is recycled, and nearly 31 million of the trash is dumped into landfills. So, it is high time we realise, along with our homes, we also need to protect our workspaces and consequently the environment, to lead a healthy and happy lifestyle.