The Right Way to Pack your Food
Food safety is not just about food contamination; it's also about the health and well-being of the consumer. For example, people can get sick from eating contaminated food, which may result in serious health problems. Also, they can be at risk of getting sick if they are exposed to bacteria or viruses present in the contaminated food. Unfortunately, half of the adults are unaware of how to wrap their food. When wrapping up your food, the right amount of moisture is vital. Before you even start wrapping, make sure that the ingredients are completely dry. If they aren't, your wrap will be soggy by the time it's done. 
Paper is better for delicate foods like fruits and vegetables because it keeps moisture in, but it can leave behind a slight smell from the plant material itself if not wiped immediately after use. You can also use good quality greaseproof paper foil or parchment paper instead of plastic wraps. TheBetterHome's greaseproof foil paper is non-stick, easy-to-tear, moisture-proof and self-sealing. Give each piece of food a light coating of oil (1 tsp per 4-inch circle). This habit helps seal moisture and keep the package intact during storage or shipping. 
Why Packing Food Properly is Essential? 
Food safety is primarily sought after through proper packaging design. Food packaging plays a vital role in ensuring proper temperature control during storage and transportation from one place to another without compromising product quality or freshness. Therefore, the design of a package must be such that it enables easy access to its contents while maintaining its integrity at all times so that it doesn't get compromised by moisture or heat, which may lead to spoilage or decomposition of its contents. 
Protects against spoilage: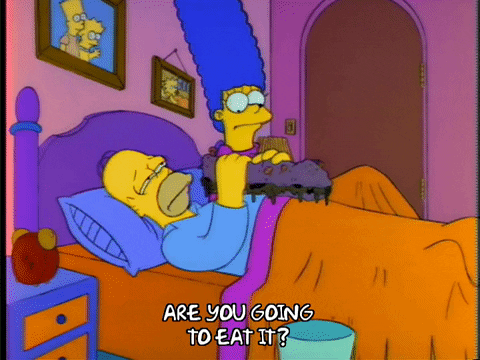 The first reason suitable packaging is crucial to ensure food safety is that it protects against spoilage from contamination or other damage caused by external factors like moisture or heat. For example, oil and fat in specific snacks tend to attract moisture easily, which can cause mould growth and spoilage if not appropriately sealed during storage or transportation. Similarly, if frozen items are not packed well, the ice will melt and create a ruckus. 
Protects your foods from external elements and contamination: 
To protect your foods from external elements such as moisture, heat or coldness, which can cause damage to your foods, you must use proper packaging material that does not allow moisture or temperature changes inside your package. Food items are always at risk of getting contaminated by dirt and pollutants. Especially food products that undergo shipping and storage have a higher risk of attracting germs and bacteria. That is why packing it properly in a sealed box is necessary, so it doesn't get affected by any outer elements. The outer layer of most foods is made up of materials that are prone to contamination by bacteria or germs such as E coli or Salmonella bacteria which can contaminate your product through air or water droplets during transportation or even during the production process. 
Packaging ensures freshness: 
To ensure the freshness of your foods during transportation and storage, you should ensure proper packaging design, which keeps moisture from entering it. Also, wrapping your food properly will help you improve the shelf life of that particular food item. Most people assume that storing food at a lower temperature will increase shelf life. But it will still decompose if not packed properly. 
Packing your food is a great way to ensure you are eating healthy and fresh, nutritious meals. But how do you pack it?  
Here are some easy tips: 
The first thing you should do is ensure that your food stays at the right temperature and doesn't get too cold or too hot. Next, ensure the containers are airtight so that no air can enter your bags. 
Keep everything clean and hygienic. Don't forget to wash your hands while you start packing the food. If you are carrying any cheesy food or something that contains a lot of butter, wrap it well in a butter paper roll and put it in the lunchbox.

 

Pack your drinks in an insulated bottle or jar with a straw, so they stay cool while you're on the go. For example, if your schedule allows for extra time during the day, consider bringing along some fruit snacks and water bottles so you can grab them whenever you need them.

 

When packing non-perishable items like fruit and vegetables, try not to pack too much at once since they tend to spoil quickly. Also, try making them yourself instead of buying pre-packaged salads or other healthy snacks that come in boxes. This will save money while ensuring that your meals are packed with nutrients and vitamins from fresh ingredients.

 

If you have one, use an insulated lunch box and ice packs to keep food cool. On long days avoid packing meals that are already hot as they will likely not stay in a safe temperature zone for a whole day.

 

It's also vital that your food doesn't dry out while travelling because this will cause it to become less tasty and more dangerous. Instead, keep them fresh by keeping them upright and wrapping them carefully, so they don't get damaged during transport. You should also keep meat and dairy products separate from vegetables, so they don't spoil before the time comes.