How to celebrate a pet-friendly Diwali?
Diwali, the festival of light, love and happiness, is incomplete without fireworks and crackers. After all, what's Diwali without them?  
This above statement is partially true. Diwali cracker might delight our minds, but it affects the mental health of our little furry friends. Even with so many precautions now being taken to protect animals from noise pollution during this time of the year, it becomes difficult for pet owners to find ways to keep their pets happy and entertained.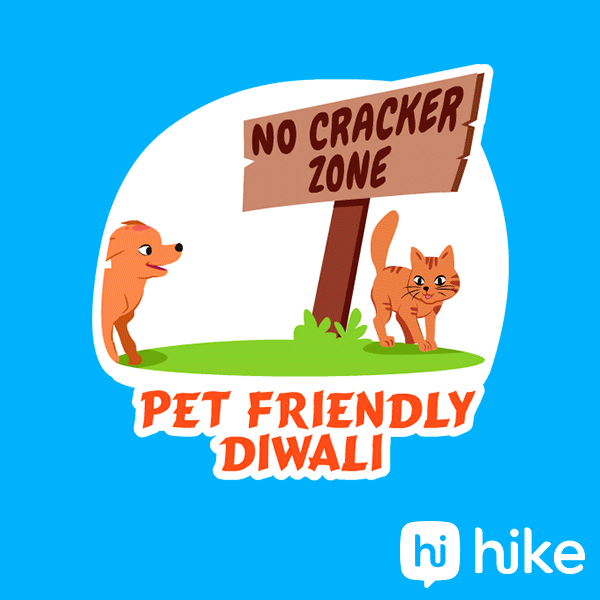 It is a festival of lights, not noise, so it's only natural that we think of our furry friends while celebrating Diwali. After all, who doesn't love to see their cats and dogs light up with joy with their new toys and gifts? But keeping in mind the safety of our pets, here are some tips on celebrating a pet-friendly Diwali. 
Stay in a place with minimal noise: 
If your pet is not a fan of loud noises, then you need to change your plans for Diwali. You can't celebrate the festival when your pet is not happy. So, keep the celebration indoors and avoid locations like roads and parks filled with noisy people and vehicles. While inside your home, you can keep the TV volume low and play soothing music. 
Don't forget to feed your pet before and during the celebrations: 
No matter your pet type, they need your love and attention to be happy. During Diwali, fireworks, crackers, and other loud sounds cause uneasiness in pets, so it's essential to keep them happy by feeding them before and during the celebration. For example, you can mix your pet's favourite treats with water and give them to your pet as a reward before lighting the crackers. This will keep your pet happy and make you feel good thinking about your pet. 
Use pet-friendly floor cleaner liquid for Diwali cleaning sessions: 
While celebrating Diwali with your friends and family, it's equally important to protect the health and happiness of your pets. The best way to do this is by keeping your home clean and free of clutter while celebrating the festival. A clean home is free of pet hair, allergens, clutter, and unneeded items that may make your home feel small and cramped. During celebrations, your home will become cluttered again with the addition of food, decorations, and other items that you don't need. This is a great time to clean your home and make it pet-friendly again.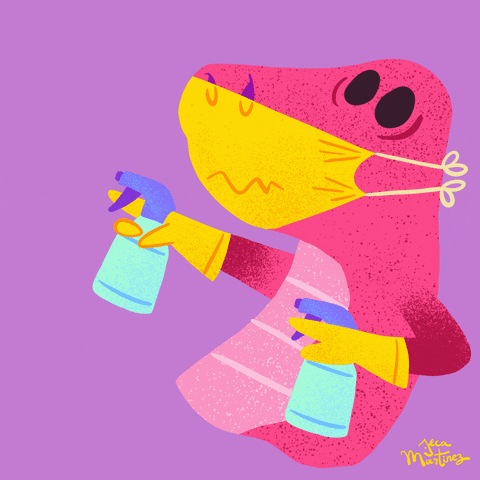 Use pet-friendly cleaners like TheBetterHome's floor cleaner to make your home safe for your pets. This mopping cleaner is non-toxic and contains no harsh chemicals. Make sure to change the sheets on your beds and towels on your floors since pet hair can be a major source of allergies for your family. If you also have pets that shed a lot, it's a great idea to use a vacuum cleaner on your floors and beds to keep them cleaner and dust-free during the celebrations. 
Keep your pets indoors:  
Indoor pets are always a joy, especially during Diwali, when the sound of crackers keeps them on edge. During the celebrations, your indoor pets, like cats, dogs, rabbits, etc., will love sitting near the windows and watching the celebrations outside. Keeping them indoors is essential if you don't want your pets injured by fireworks and crackers often thrown outside. They don't need to eat or drink anything special during the celebrations, so they can stay indoors and lounge around the house. You can also keep some edible treats near the windows so they can enjoy the festivities from the comfort of your home. You can also play soothing music, or dim the lights, so your pets can relax and enjoy the celebrations without getting too excited about the loud noises happening outside. 
Get your pet a new toy or treat as a token of celebration: 
If you have a pet that loves to unwind by playing with toys, you can consider getting them a throwaway toy or a new toy designed to be destroyed, like a rope toy. Or, if you have a pet that loves to be rewarded with treats, you can get them a new treat or a chew toy that's also meant to be destroyed. These toys and treats are designed to be ruined because they will cheer up your pet and help you keep them happy during the celebrations. You can also try playing games with your pet, like hide-and-seek or fetch. These games are fun for both of you and can keep your pet happy during the celebrations. 
Diwali is the festival of lights, and it is also the time when we are allowed to burst firecrackers and make noise. But remember that pets are susceptible to loud noises and fireworks and get stressed out by them. So, while celebrating Diwali, it is important to remember that your pets are counting on you to keep them happy, safe, and comfortable.