eco-friendly gifts for the holidays
What are Eco-friendly Gifts? 
Eco-friendly gifts are generally made of recycled materials and can be reused or repurposed for future projects. This means you will only have to throw away something when you're finished. The best part about this is that you'll also be doing a little good for the environment. Alongside, DIY eco-friendly are thoughtful and give you a chance to speak your heart out. Gifting holiday ornaments and decorations made from recycled materials can put a smile on the faces of your loved ones while helping them to save money in the long run. 
Why is it important to make eco-friendly gifts this festive season? 
There are many reasons why you should make eco-friendly gifts for Christmas. 
Firstly, if you want to make a good impression on your loved ones, it is essential to present them with something that will be useful and serve them well. What better way to do that than with eco-friendly gifts? 
Secondly, these gifts help reduce the amount of waste produced because they are produced using eco-friendly materials. 
Thirdly, if you want to reduce the amount of carbon dioxide released into the atmosphere during manufacturing processes, then these kinds of products can help. 
Fourthly, these products are reusable and recyclable. You can reuse them again and again without losing any quality or functionality. In a way, it can also help you save money. 
DIY gift ideas for Christmas: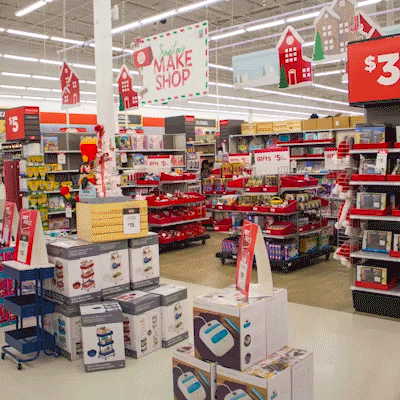 In this article, we will look at some DIY gift ideas that will enhance the joyful spirit of Christmas.  
Homemade Italian soup mix: 
Winter is the season of baking pies and sipping soups. Homemade soup mixes in a borosilicate jar is one of the most thoughtful and usable gift ideas for this festive season. This tomato-based gravy is packed with herbs that enrich your tastebuds and boost immunity.  
Ingredients: 
1 cup barley

 

1/2 cup sundried tomatoes

 

1 tsp dried minced garlic

 

1 tsp dried chopped onions

 

1 tsp dried oregano and parsley flakes

 

2 tsp dried basil

 

1 veggie bouillon cube

 
Tip: Ensure to write down the process on a piece of paper and attach it to the jar  
Process: 
Add four cups of water to a pan.

 

Add all the ingredients and let it boil for 2-3 minutes.

 

Add some more sundried tomatoes to get the authenticity of Italy. 

 

Reduce the heat after it starts boiling and cook at simmer for 20 minutes.

 

Sprinkle some salt, pepper, and parmesan before serving.

 
     2. Caramel apple butter: 
Vegan breakfast spreads are the new hot cake in most households. This homemade caramel apple butter adds both taste and nutrition to your meal. Also, you use this on homemade desserts and even for evening snacking.  
Ingredients: 
15 medium-sized apples

 

1 cup coconut sugar/ jaggery

 

3/4 tsp ginger

 

1.5 tsp cinnamon

 

2 tsp vanilla essence

 

3/4 tsp ground cloves

 

25-30 unwrapped caramel squares

 
Process: 
Peel and chop the apples. 

 

Mix ginger, sugar, and cloves with apples in a slow cooker and cook for at least 6 hours. 

 

Blend the apple until it turns into a smooth consistency.

 

Pour the mixture again into the cooker and add vanilla essence. 

 

 Melt the caramel cubes in the microwave for 30 minutes. 

 

Add the caramel melt to the apple mixture and keep stirring.

 

Continue to cook the mixture for 1-2 hours until it becomes thick.

 

Let it cool down for a while, and pour it into a glass jar; you can freeze this from 2 weeks to 6 months. 

 
     3. Bath salts in a jar: 
If food-related gifts look like a hassle and cliché, here is a simple hack. Customized bath salts are one of the easiest and most unique gifts to add to the Christmas hamper. The prep time for this bath salt is only 5 minutes, so you can consider this a last-minute Christmas gift.  
Ingredients: 
3 cups Epsom salt

 

1 cup Himalayan salt

 

1-2 tsp dried rose petals

 

1-2 tsp baking soda

 

1-2 tsp dried basil, calendula, and lavender

 

5-10 drops of lavender, cardamom, and rosemary essential oil

 

2-4 tsp of olive or sweet almond oil

 
Proces: 
Grind the flowers and herbs in a food processor and blend until it turns into a fine powder.

 

Place the salt and baking soda, and oils in a jar.

 

Stir with a spoon and add the powder mix. 

 

Mix all the ingredients well before placing it into the gift hamper.

 
     4. The not-so-traditional snow globe: 
Christmas means decorating your house to welcome Santa. Gifting curio items to your dear ones makes their task easy and shows your concern and love for them. 
Materials: 
One mason jar

 

Water

 

Glycerin

 

Glitter flakes

 

Any human or animal figure

 

Waterproof glue

 
Proces: 
Attach the human or animal figure with adhesive glue to the bottom of the jar's lid. Ensure that it's attached in the centre and let it dry for some time. 

 

Fill the jar with a glass of water. Remember that the figure should be entirely inside the water.

 

Add some glitter and glycerin. 

 

Apply some waterproof glue to the metal ring and the inner side of the ring. 

 

Now, tightly close the jar with the lid along with the figurine. 

 

Allow to dry for sometime; then shake the bottle gently and turn it upside down.

 
Can you have glass jars in the kitchen? 
If you want an eco-friendly celebration this Christmas, ditch the old plastic containers and replace them with modern and durable glass jars.  
What type of glass is best for food storage? 
Borosil glass jars are the best for food storage because they increase the product's shelf life. 
Which jars are best for kitchen storage? 
TheBetterHome's chic and sleek borosil jars are sturdy and durable. It also contains a bamboo lid that enriches the beauty of your modern kitchen. 
Is tempered borosilicate microwave safe? 
Tempered borosil jars and containers are entirely safe for microwaving because it resists chemicals and acid degradation.